BBC News | 24 July 2019 |
"The defendant was experiencing hallucinations, hearing voices and tried to cope by drinking and smoking cannabis."
A man who stabbed his mum to death in a "brutal and frenzied" attack as she watched TV has been jailed for life.
Lee Sowerby, 45, stabbed Mary Annie Sowerby "with the largest kitchen knife possible" in her home in Dearham, Cumbria, on 22 January.
Preston Crown Court heard the 69-year-old was stabbed repeatedly in the chest and neck and died at the scene.
Sowerby pleaded guilty to manslaughter and was sentenced to a minimum of 11 years.
Judge Mark Brown QC described Sowerby as "extremely dangerous".
He said: "This was a brutal and frenzied attack on a victim who had no chance.
"You had considered ending her life for some time.
"The bitter ironies are that your mother had been devoted to you and done her very best for you.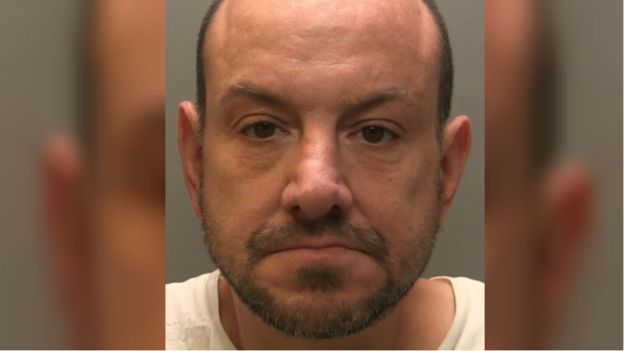 Prosecutor Tim Evans told the court that Sowerby had a history of mental health issues dating back to the mid-90s after taking drugs "as part of the rave scene".
The court heard he had been diagnosed with Paranoia Schizophrenia and had previously been the subject of two hospital orders by courts, including in 2008 when he was "millimetres away" from stabbing his brother's ex girlfriend.
He was given an absolute discharge in 2012 but by October 2018 his mental health was deteriorating as he refused to take his medication, the court was told.
A week before he stabbed his mum, Sowerby was taken by his father Leonard to a mental health team after he had walked to Dearham in the middle of the night.
Mr Evans said: "The defendant was experiencing hallucinations, hearing voices and tried to cope by drinking and smoking cannabis.
"Mr Sowerby senior was plainly seeking to support his son."
In a victim impact statement, the Sowerby family said the death had been "devastating" and expressed "frustrations of failures at the hands of the mental health services".
The judge said there were "justifiable concerns" about how the case had been handled, adding: "It does seem there should be some investigation or inquiry as to what has gone wrong."
Sowerby had initially been charged with murder but his guilty plea to manslaughter was accepted by the Crown Prosecution Service.